Get the content, training & assets to the marketing plan all in one place!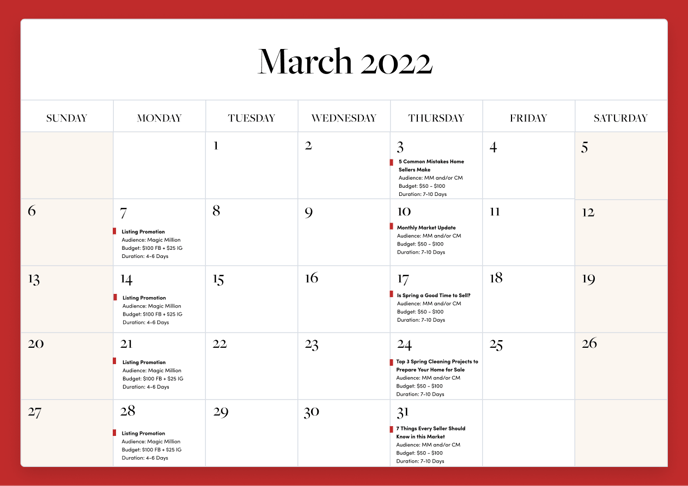 Click on the Image to Download the Content Calendar.
Showcase Your Listings Using Our Proven Tactics; click HERE for our Listing Promotion Training.
Follow Up With All Of Your Engaged Leads By Using Convert; click HERE to learn how to follow up with your leads.
Engage Your Audience Using Our Marketing Campaigns; click HERE to learn how to send email blasts.
WEEK 1
February 28th - March 6th
5 Common Mistakes Home Sellers Make
WEEK 2
March 7th - March 13th
Monthly Market Update
Get the February Graphics Here
WEEK 3
March 14th - March 20th
Is Spring a Good Time to Sell?
WEEK 4
March 21st - March 27th
Top 3 Spring Cleaning Projects to Prepare Your Home for Sale
WEEK 5
March 28th - April 3rd
7 Things Every Seller Should Know in this Market