Get complete content, training, scripts, & assets to the Curaytor Marketing Plan all in one place!
Jump to Week 1 - Jump to Week 2 - Jump to Week 3 - Jump to Week 4
Questions on How to Execute the Marketing Plan? Click Here.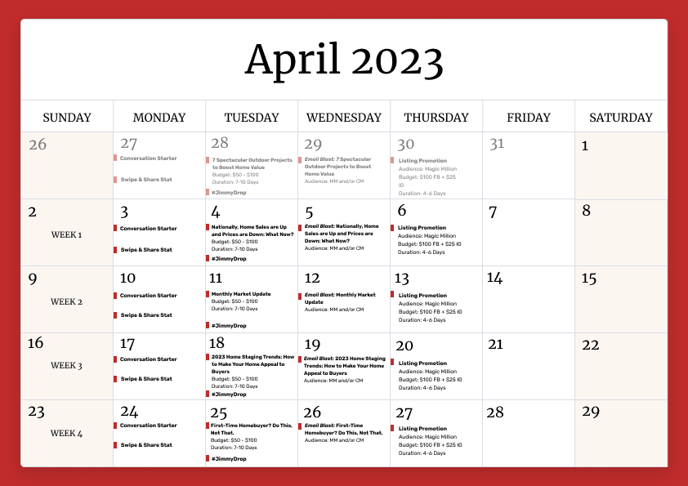 ↗️ Click on the calendar above to access a PDF version for sharing!
** Dates noted are suggestions on what day to execute. You may execute the content on any day of the week that works best for you. **
Content will be available by Monday morning for each week.
Nationally, Home Sales are Up and Prices are Down: What Now?

2023 Home Staging Trends: How To Make Your Home Appeal To Buyers.
First Time Home Buyer: Do This, Not That.
How to Execute the Marketing Plan