Get complete content, training, scripts, & assets to the Curaytor Marketing Plan all in one place!
Jump to Week 1 - Jump to Week 2 - Jump to Week 3 - Jump to Week 4
Questions on How to Execute the Marketing Plan? Click Here.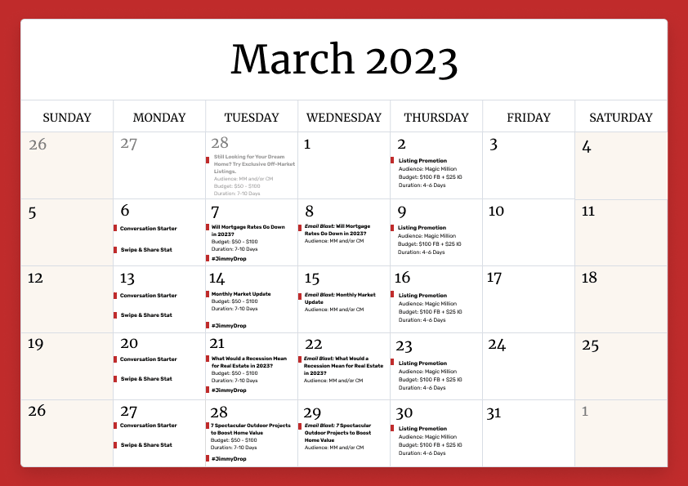 ↗️ Click on the calendar above to access a PDF version for sharing!
** Dates noted are suggestions on what day to execute. You may execute the content on any day of the week that works best for you. Content will be available by Monday morning for each week.
Will Mortgage Rates Go Down In 2023?

What Would A Recession Mean For Real Estate In 2023?
7 Spectacular Outdoor Projects To Boost Home Value
How to Execute the Marketing Plan