This article will provide you an understanding of the Calendar view in the blast tool dashboard.
The Calendar View gives you insight into how often (or not often) you are keeping in touch with your database on a monthly basis.
Our beta testers also found Calendar View as a useful accountability tool to hold agents on their team accountable for sending email marketing out regularly to their assigned leads.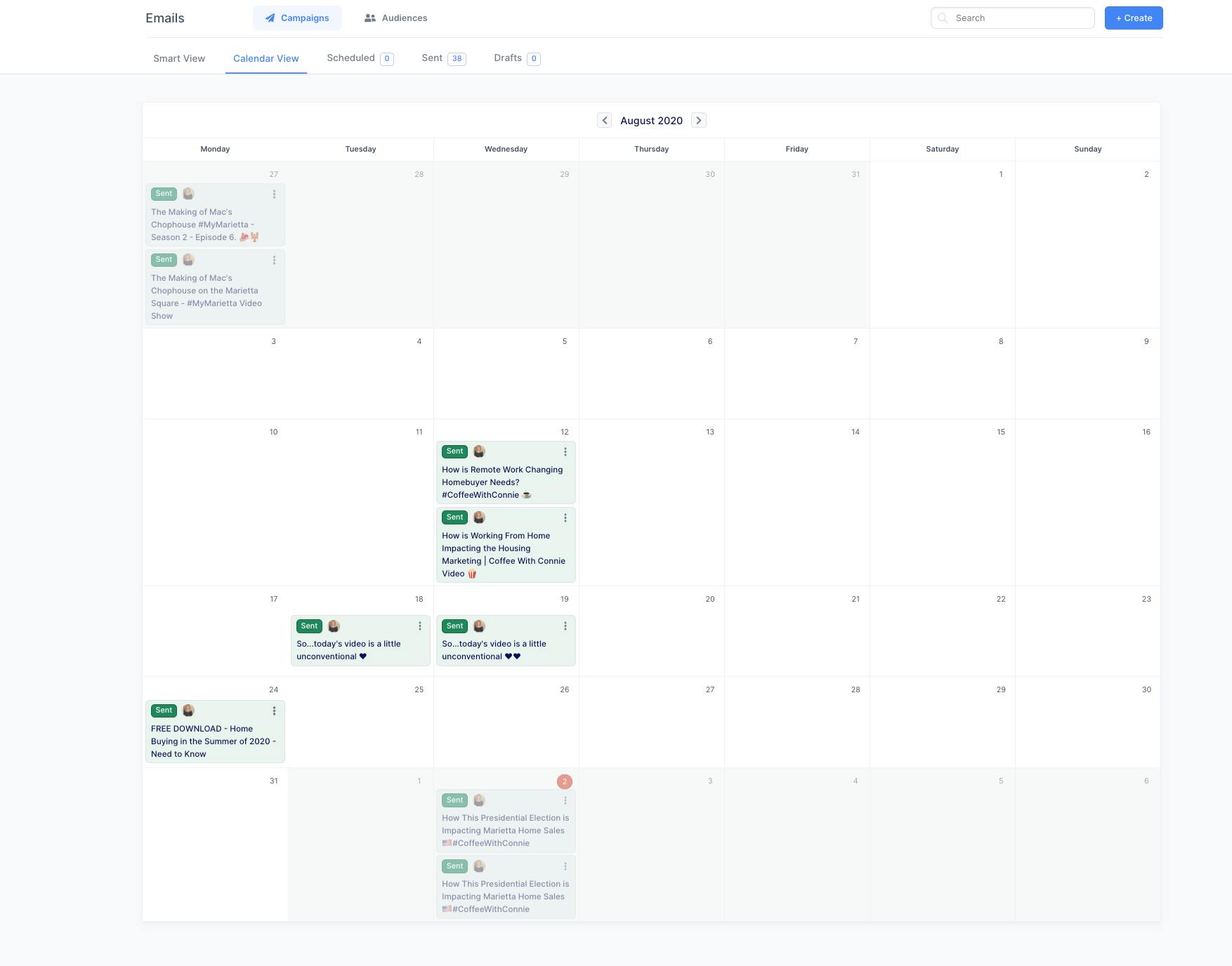 From Calendar View, you can hover over any email campaign to see when the email was sent and who the email was sent to

There is also a small icon which allows you to pull up the full preview of your email campaign with it's performance.

🚀 PRO-TIP
Use Calendar View to create a true email marketing Calendar by planning your email marketing in advance and scheduling it out.
Having a plan in place that outlines your email marketing on a month-to-month basis assures that a steady stream of communication and keeps you top of mind with leads, past clients and prospects.