What is the Seller Blitz & Who Is It For?


Seller Blitz is coming back as an exclusive, month long event for Curaytor clients only.
Event Dates
Feb. 28th through March 25th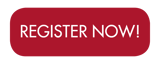 The goal of Seller Blitz is to execute sales and prospecting strategies, through the challenges we provide, that will help you and your Team generate more listing & sales opportunities.

Seller Blitz is for anyone on your Team that works with buyers and/or sellers, is responsible for helping to secure new business prospects for your team, or manages your database leads & prospects. [Think: ISAs & Admins too!]

You have told us that it's been difficult in the past to carve out time to participate in the Seller Blitz.
We want to make it easier for you.

Instead of having Challenges & Zoom sessions daily, we're giving you more time to participate over a 4 week timeframe.

You'll have a week to execute each Challenge, and you don't need to clear time daily to join our speaker sessions.
Here is what you can expect weekly
🔴 Monday Morning Challenge Drop
🔴 Monday Afternoon Office Hours focused on executing that week's Challenge
🔴 One coaching session with some AMAZING industry experts like Social media strategist and bestselling author, Chelsea Peitz and BombBomb's bestselling author & Chief Evangelist, Ethan Beute + some amazing C-Buds, as well.
🔴 Focused motivation and check-ins to help you stay accountable
🔴 Slack channel support throughout the 4 week event
🔴 Weekly Prizes and One Grand Prize
Agenda




Feb 28

- 1pm ET - Seller Blitz Office Hours

Feb 28

- 6pm ET - Happy Hour - ❗UPDATED❗⏩ NEW link to join HERE

Mar 3

- 3pm ET - Listings Roundtable hosted by Jimmy & joined by CBud Panelists Raymond Hau, Scott Oyler & Jacob Duvall.

Mar 7

- 1pm ET - Seller Blitz Office Hours

Mar 10

- 3pm ET - Ethan Beute, Best Selling Author & BombBomb's Chief Evangelist is leading a session to teach Human-Centered Communication.

Mar 14

- 1pm ET - Seller Blitz Office Hours

Mar 17

- 3pm ET - Instagram Round Table hosted by Chelsea Peitz, Best-Selling Author & Social Media Strategist, with CBud Panelists Brie Stephens, Elli Jennings, & Gretchen Coley.

Mar 21

- 1pm ET - Seller Blitz Office Hours

Mar 24

- 3pm ET - Sales Round Table hosted by Jimmy Mackin & CBud Panelists, Heather Buckman & Alex Miranda, and Cory Krackenberger.
Seller Blitz Slack Workspace




We have a Seller Blitz Slack workspace to allow us to interact throughout the event.
If you participated in our prior community events using Slack -- there's no need to rejoin the Slack Workspace! If not, follow the steps below. ⤵️
Step 1: If you don't have Slack already, you will FIRST need to setup an account. It's very easy (and FREE!) to join.
Step 2: Please download the Slack app on both your computer and your phone to ensure you don't miss anything.
Step 3: LASTLY, you'll want to join the community Slack workspace HERE.
What Makes for a Successful Challenge Event?


💰

Weekly Tracker & Event Prizes



❗❗DON'T FORGET - to be eligible for Event Prizes, you need to Tag your appointments and Complete the Weekly Tracker!

☑️ Here's the format for what a custom Seller Blitz tag in your CRM would look like: (SellerBlitz-DATE).

EXAMPLE: If you book an appointment on Mar 1 - you would update that lead's profile in your CRM with the tag: SellerBlitz-Mar1
Weekly Prizes: Each week, we'll give away a FREE 5 pack of Premium Listing Promotions -or- a Yeti Mic. Anyone who submits a Tracker is eligible!

Grand Prize: At the end of the event, the CBud with the most appointments generated + submits the Weekly Tracker each week -- will receive our Grand Prize of any additional Curaytor License FREE for 6 months!
🔥 During past community events Curaytor helped clients
Start 3,395 Conversations
Book 500+ Appointments
Spring Seller Blitz is a month dedicated to helping you secure listing and sales opportunities.

You will have productive conversations that, in turn, will lead to sales opportunities now + also fill your pipeline for 2022.

Let's go! 🚀