March 2021 Marketing Plan
March 2021 Marketing Plan Get the content, training & assets to the marketing plan all in one place! Danielle Cassaro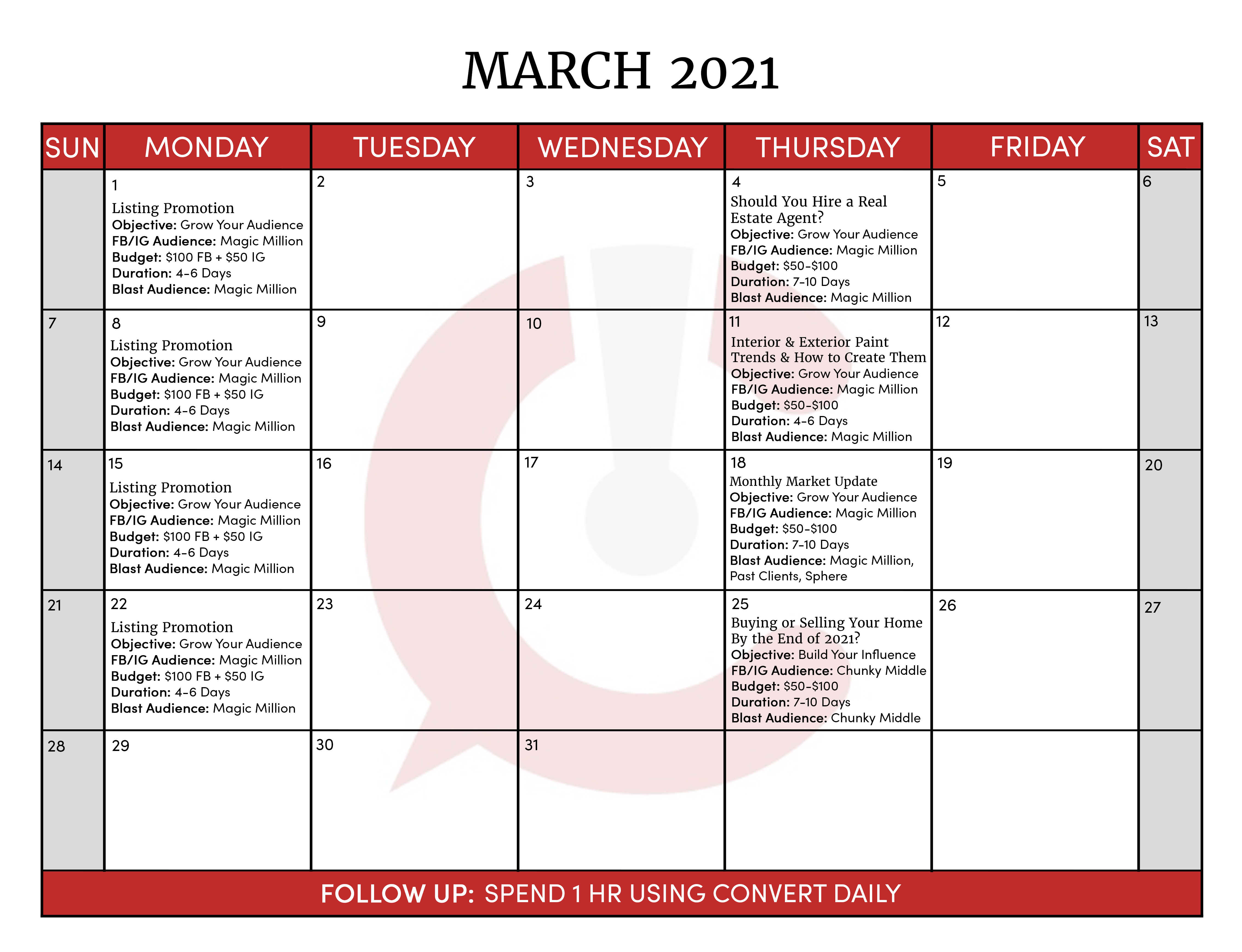 *Click on the Image to Download the Content Calendar*
SHOWCASE YOUR LISTINGS USING OUR PROVEN TACTICS
FOLLOW UP WITH ALL OF YOUR ENGAGED LEADS BY USING CONVERT
ENGAGE YOUR AUDIENCE USING OUR MARKETING CAMPAIGNS
WEEK 1
Why Hire a Real Estate Agent if Homes are Selling So Quickly?
WEEK 2
2021 Paint Trends and How to Create Them
WEEK 3
Monthly Market Update
WEEK 4
Buying or Selling Your Home By the End of 2021? Here's What You Should Do Now
Did this answer your question?