January 2021 Marketing Plan
January 2021 Marketing Plan Get the content, training & assets to the marketing plan all in one place! Danielle Cassaro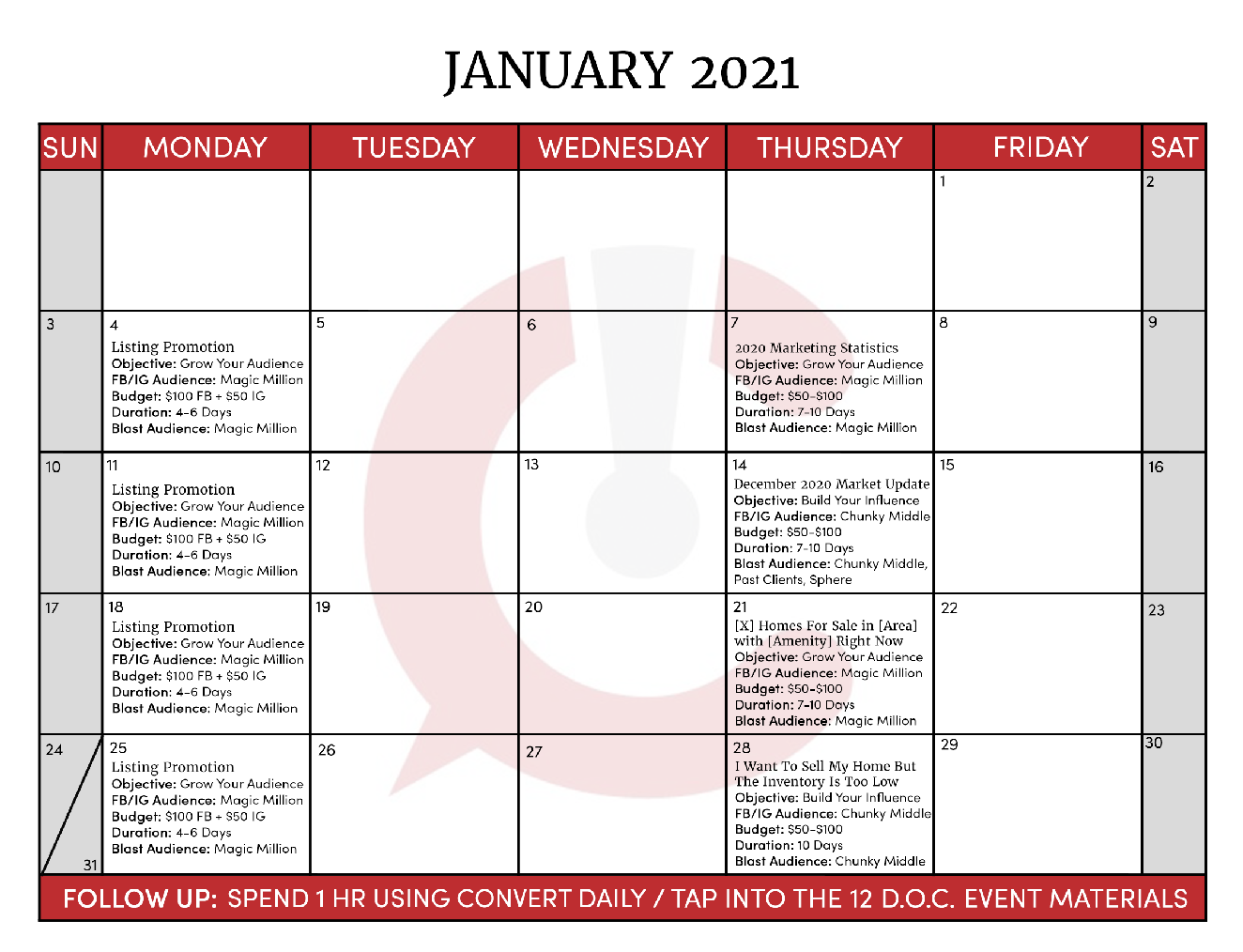 *Click on the Image to Download the Content Calendar*
SHOWCASE YOUR LISTINGS USING OUR PROVEN TACTICS
FOLLOW UP WITH ALL OF YOUR ENGAGED LEADS BY USING CONVERT
ENGAGE YOUR AUDIENCE USING OUR MARKETING CAMPAIGNS
WEEK 1
2020 Marketing Statistics
Just getting started with Facebook marketing? Awesome job! The following campaign may be a better fit until you have some marketing statistics under your belt.
10-Day Declutter Challenge
WEEK 2
December 2020 or January 2021 Market Update
WEEK 3
[$X] Homes For Sale in [Y] Right Now
WEEK 4
I Want To Sell My Home But The Inventory Is Too Low. Now What?
Did this answer your question?