This article will show you how to use and navigate email templates.
Log in to Blast, you will notice a new tab available in your top left navigation next to Audiences called: Templates.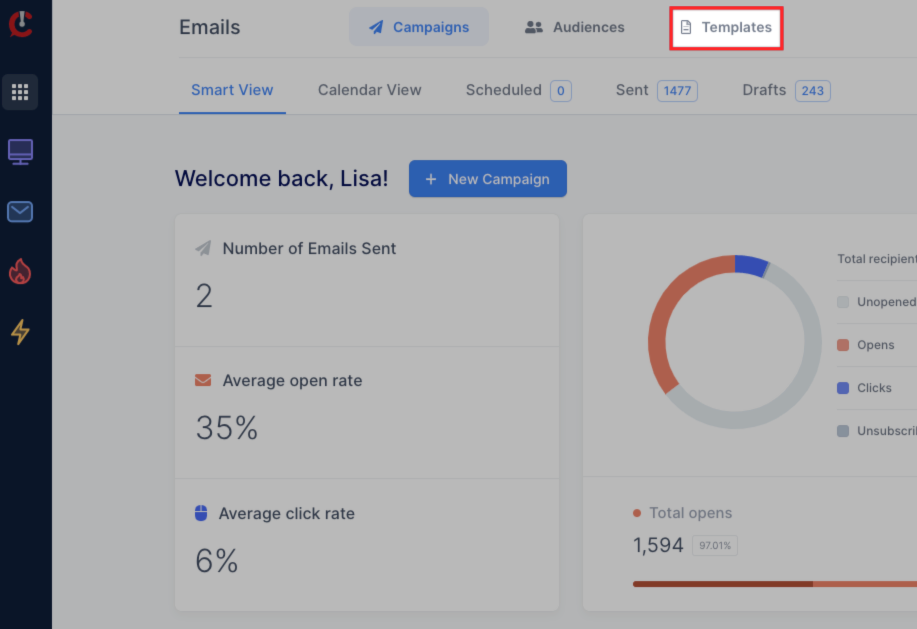 When you click on "Templates" your eye will likely be drawn in by the beautiful email templates that surround you. BUT before we talk about those, let's talk about how to navigate this area of your Blast tool!
Curaytor Library
The first section of templates is the Curaytor Library.
The Curaytor Library contains several pre-designed and pre-written emails that you can easily use, both in plain text and visual format, to help you level up your email marketing game.
You can learn more about the Curaytor Library here.

My Templates
The second section is My Templates
My Templates is your personal library of templates. It will contain any templates that you have copied over from the Curaytor Library or that you have created yourself.

Favorites
The third section is Favorites
Favorites will contain templates that you have favorited. These may be templates that you'd like fast and easy access to because you use them frequently or templates that you're proud of and want to use for inspiration in the future.
The templates that you favorite is completely up to you!

Shared
The fourth and final section is Shared
Shared is especially useful for teams.
It will house all of the templates from your "My Templates" section that you've decided to share with your team. When you decide to toggle "Share with Team" on for a particular template, that template becomes available to all team members within your account under this Shared section.

For example, if I am the team owner and I write an open house email that I want each of my agents to send out, I will share that template with my team so they can easily grab, customize and send it to their specific audiences.