How do I manage my Curaytor account? This article will show you how to log-in to your website platform, add a new account, and manage your account settings.
Login to your website: You'll go to base.curaytor.com, and enter your account email and password. You have the option to reset your password here if you can't access your account.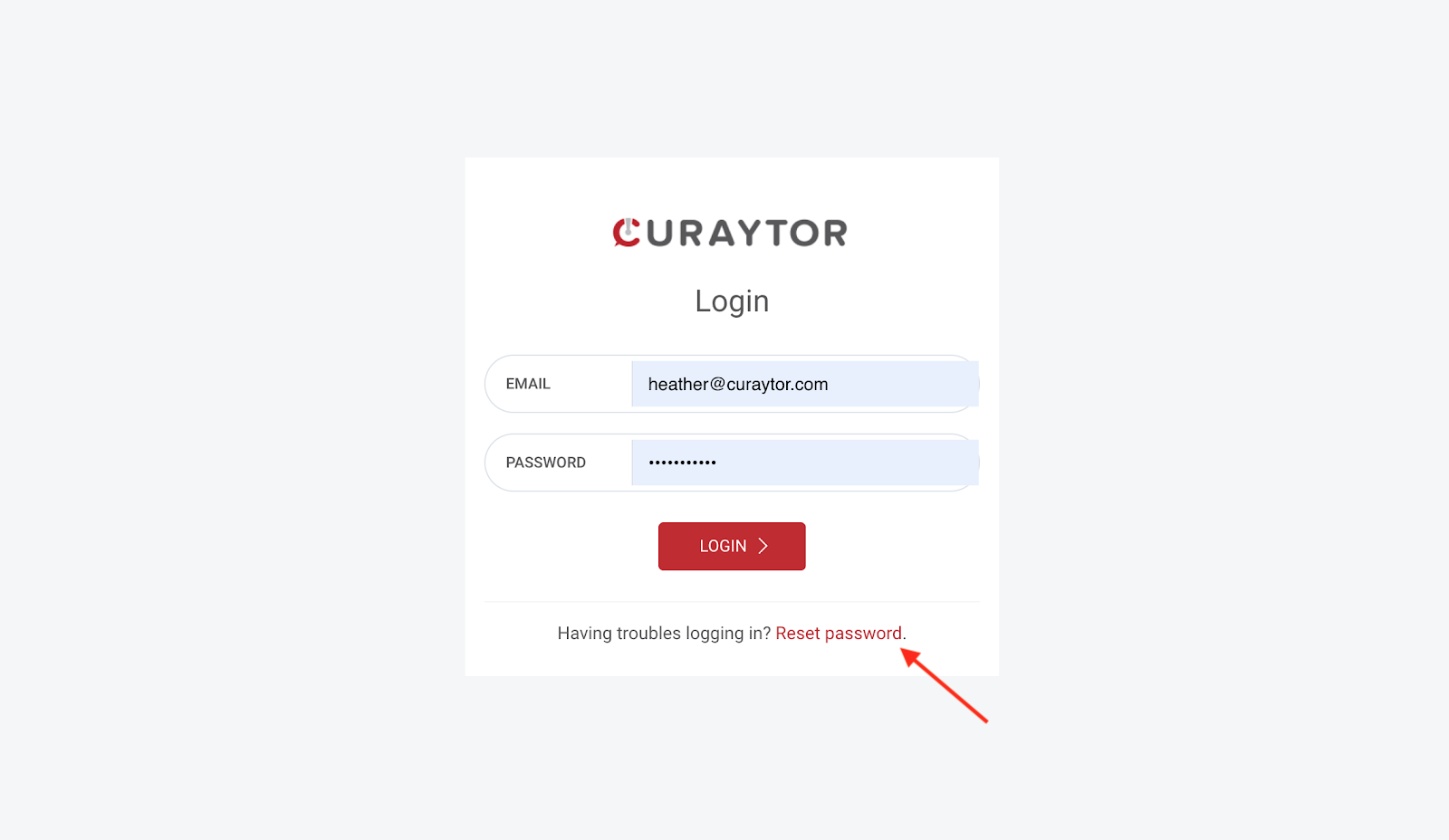 *Creating a new account: This is useful if you have multiple team members and they need separate logins. Please note, each team member will need their own account in order to send individual blasts & to use and access the Curaytor Convert Sales Tool.

Once you are logged in to your account, you'll land in the "Curaytor Brain view."
From here, click gray button at the bottom of the NEW Navigation Bar on the left side of the page and select "accounts."
* Disclaimer - this is not the same thing as adding a team member to your Team's about page.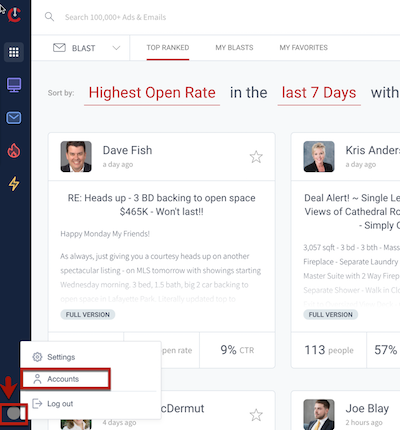 From here, you will click on "Add new account" to add a new team member and fill in the contact information required.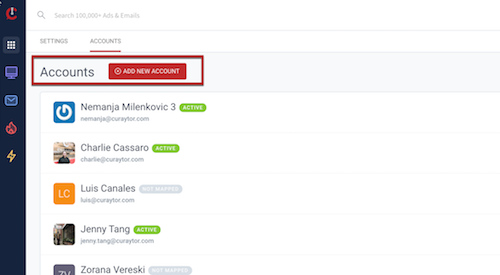 Managing account settings: Click on "edit" to the right-hand side of the account you want to edit.

From there, use the left side menu to access account details, update your password, edit Blast and signature settings, and edit Convert settings.