This article will show you how to edit your website's menu.
Your platform technically has three menu navigations: Header, Footer, and Main Menu.
1. Once you've logged into your platform, access your site settings by clicking Settings in the bottom left corner.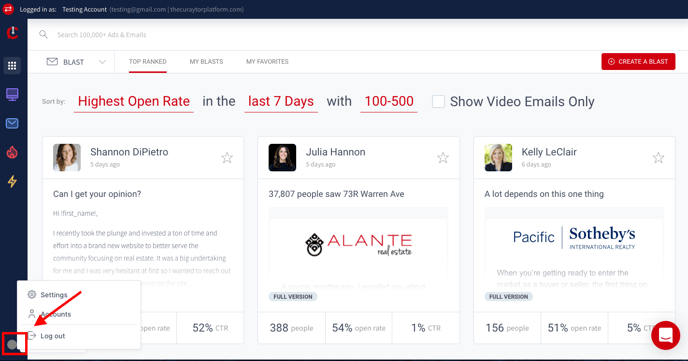 2. To edit Header & Footer Settings, select this section in the left-hand menu. This section allows you to edit, delete, and add links that appear at the very top and bottom of your platform. You can also change your header call to action button (CTA).
You are only able to add a maximum of three header links.
The footer links can serve as a "junk drawer" as these only appear at the very bottom of your platform.
Make sure you are using the correct URL for the page you want to link to.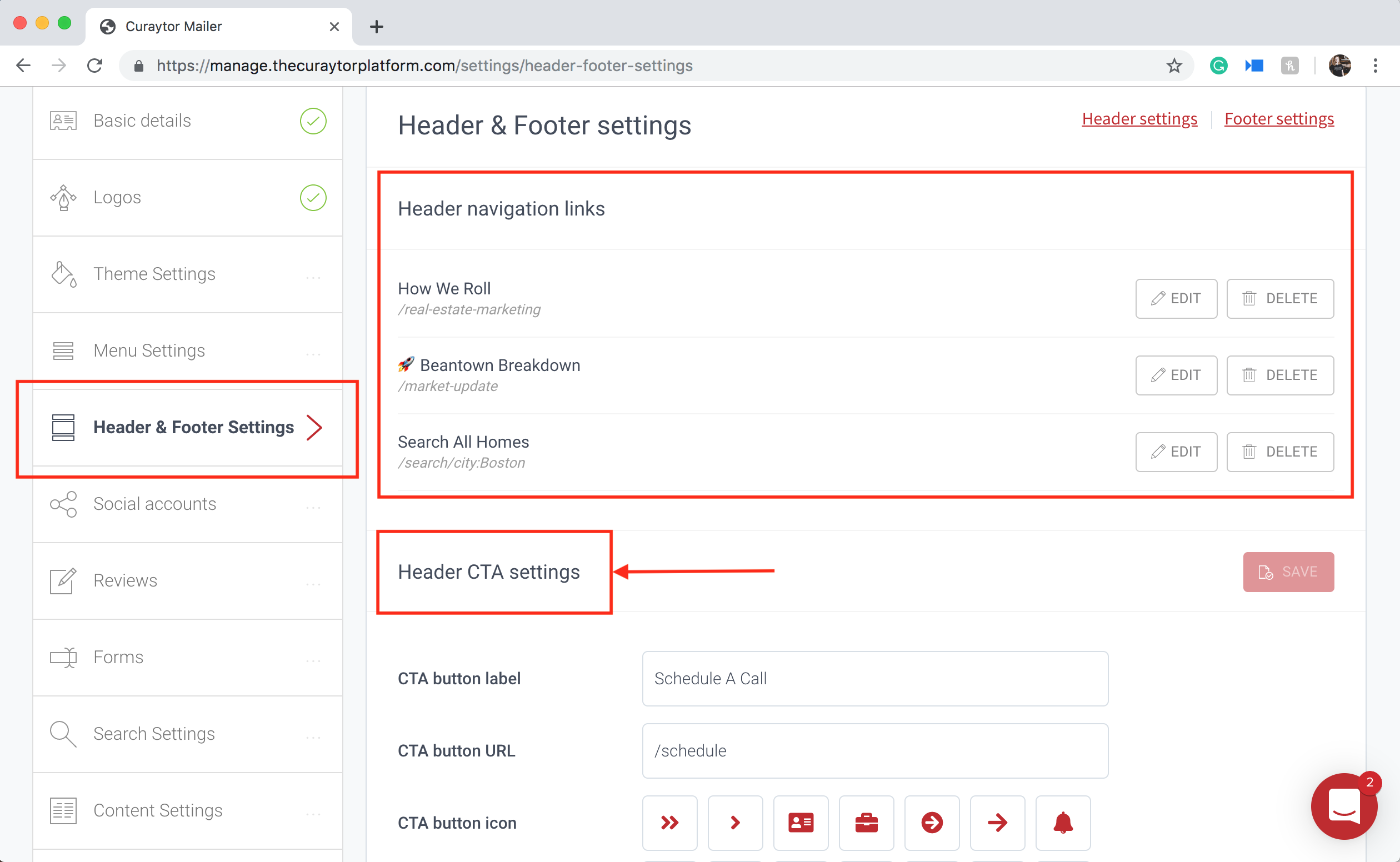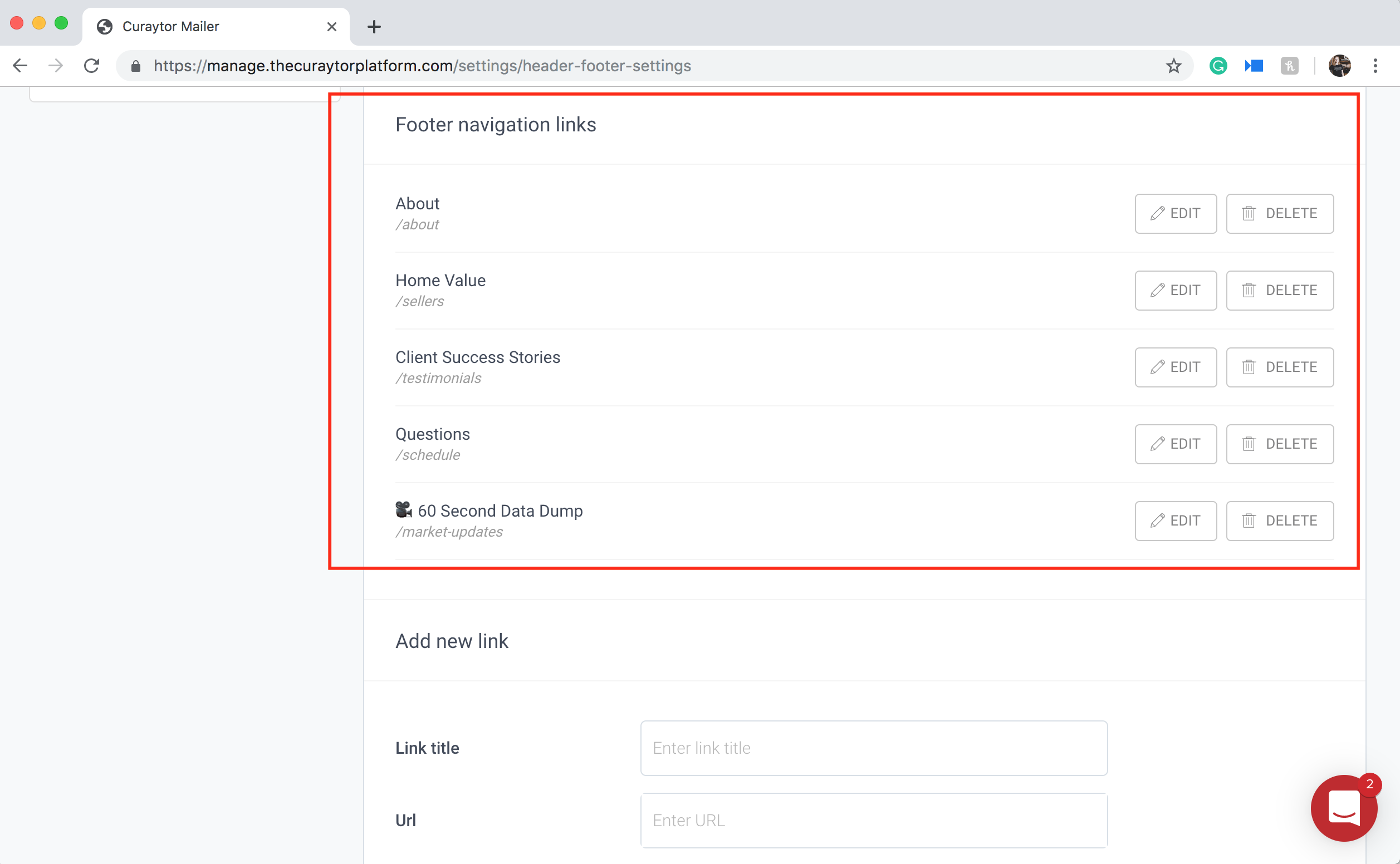 3. To edit your Main Menu Navigation, select the Menu Settings section on the left-hand side. This is the menu you will see on your platform when you click 'Menu' in your header navigation.
You can think of this menu as your platform's central roadmap.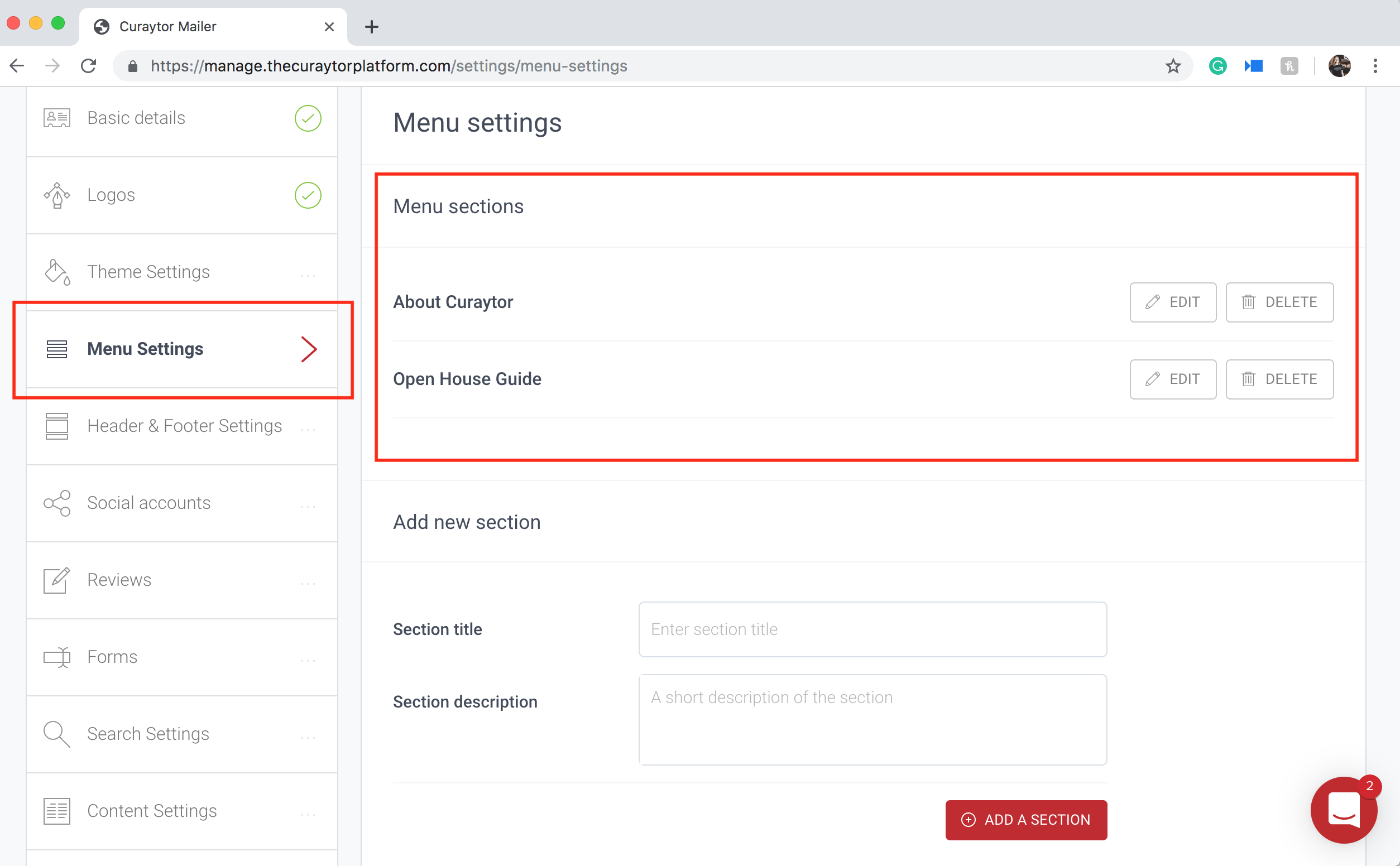 Within each menu section, you are able to add links that are relevant to that section.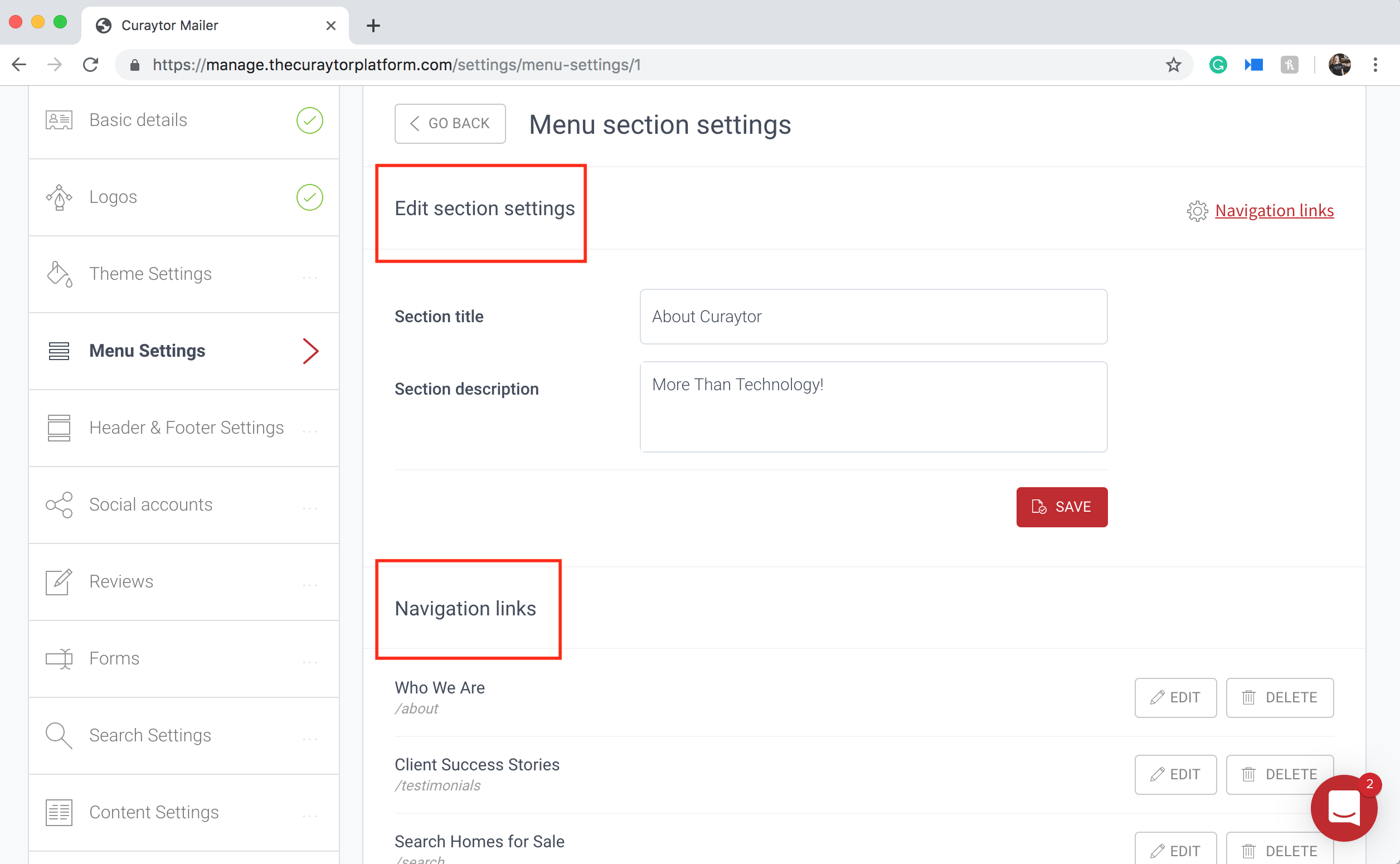 This is how these sections will appear on your platform.