This article will show you how you can create a basic buyer or seller guide page on your website.
1). Click on website (computer icon) in the left hand side toolbar.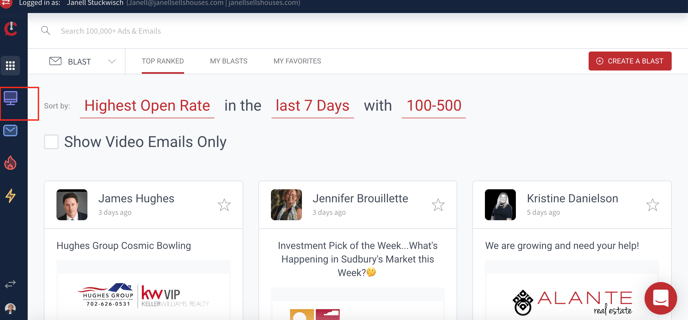 2) Click on red create content button. Then select blank page at the very bottom.
3) Start by creating a blank page and insert a hero object.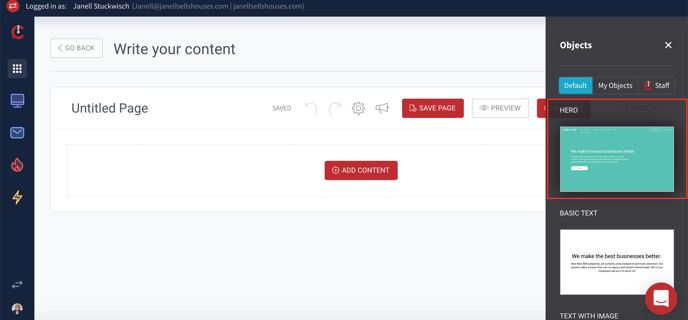 4) Adjust the settings of the hero to the following: change the hero object to video, keep it at full view, hide black overlay, insert your background image (seller or buyer guide), change background color to white (#FFF), add top padding of 150, then click save.
3) For your CTA, you'll want to link the consumer to your actual guide for download. It's best to upload your PDF guide to Google Drive, copy the "public" link of the PDF and paste this into the CTA link.
4) Don't forget to fill out SEO for the page settings!