The LOFTY/Chime learning center and help center are two great resources to learn about your LOFTY/Chime CRM and IDX.
LOFTY/Chime Learning Center
The LOFTY/Chime Learning Center contains fundamental and advanced training programs. The purpose of the learning center is to walk you through (video style) what you need to know in order to get started with the LOFTY/Chime CRM.
To access the Learning Center, log into your LOFTY/Chime account, click on the question mark in the top right corner, and then click on Learning Center.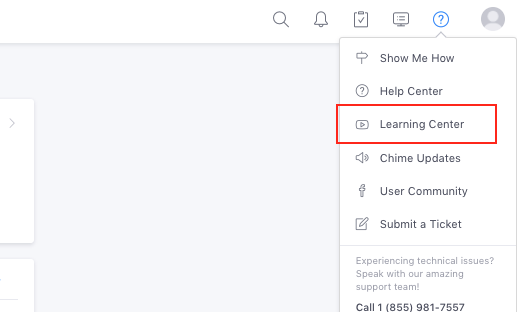 Once you are logged into the Learn Center, select "Onboarding Training" on the bottom right: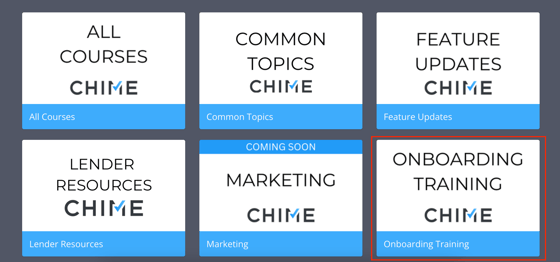 From there, select "Onboarding: Core Platform" on the bottom right: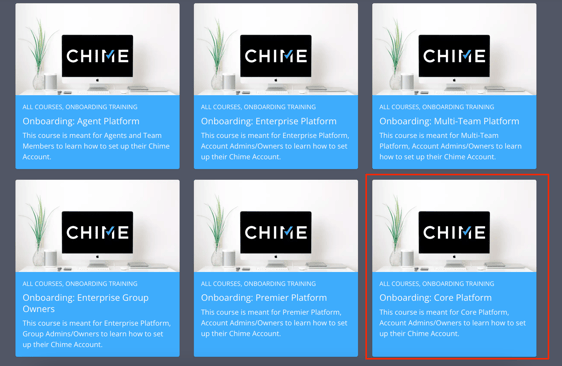 IMPORTANT: You can skip the "building your website" section. We'll take care of the website as part of your Curaytor package. 🙂


LOFTY/Chime Help Center
The LOFTY/Chime Help Center is full of resources like help articles, webinars, step-by-step guides, and more. If you have a question about Chime, look no further than the Chime Help Center.