How to Add Social Media Accounts to my Curaytor Platform.
This article will show you where to add your social media accounts on your Curaytor Platform.
1) Log into your Curaytor Platform and go to Settings in the bottom left-hand corner.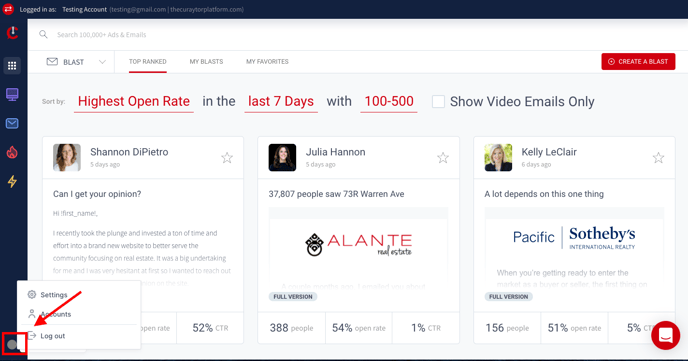 2) Click Social Accounts in the left-hand menu.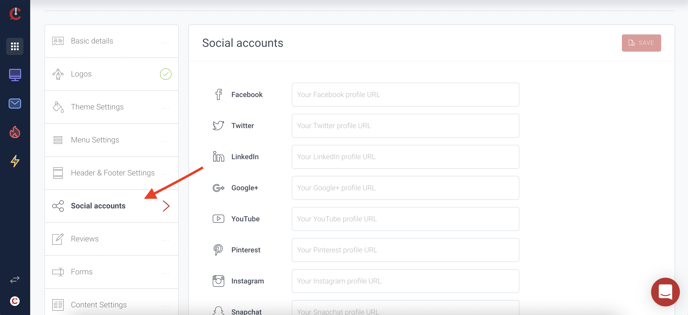 3) Copy and past any social media account you'd like included. These will appear on the footer of your website.
We encourage you to only include accounts that you frequently post content on. You do not want a potential customer to land on an outdated site.